Charriol Cable
All CHARRIOL cables are produced in Switzerland, with an exclusive 316L stainless steel and titanium alloy, in the La Chaux-de-Fonds workshops. They are treated with hypoallergenic finish under a strict production process, also used in the medical field, and meet the ASTM International A967-01 standards.
Wrapped in History
Charriol Cable draws inspiration from The Celtic Torc.
The Celts, an ancient European civilization that flourished 2,500 years ago, had a deep fascination with art and gold. The "torc" (or torque) were ornaments which consisted of intricately twisted gold wires which formed a cable closed off by a décor. They were thought to offer protection against enemies and provide courage during battle.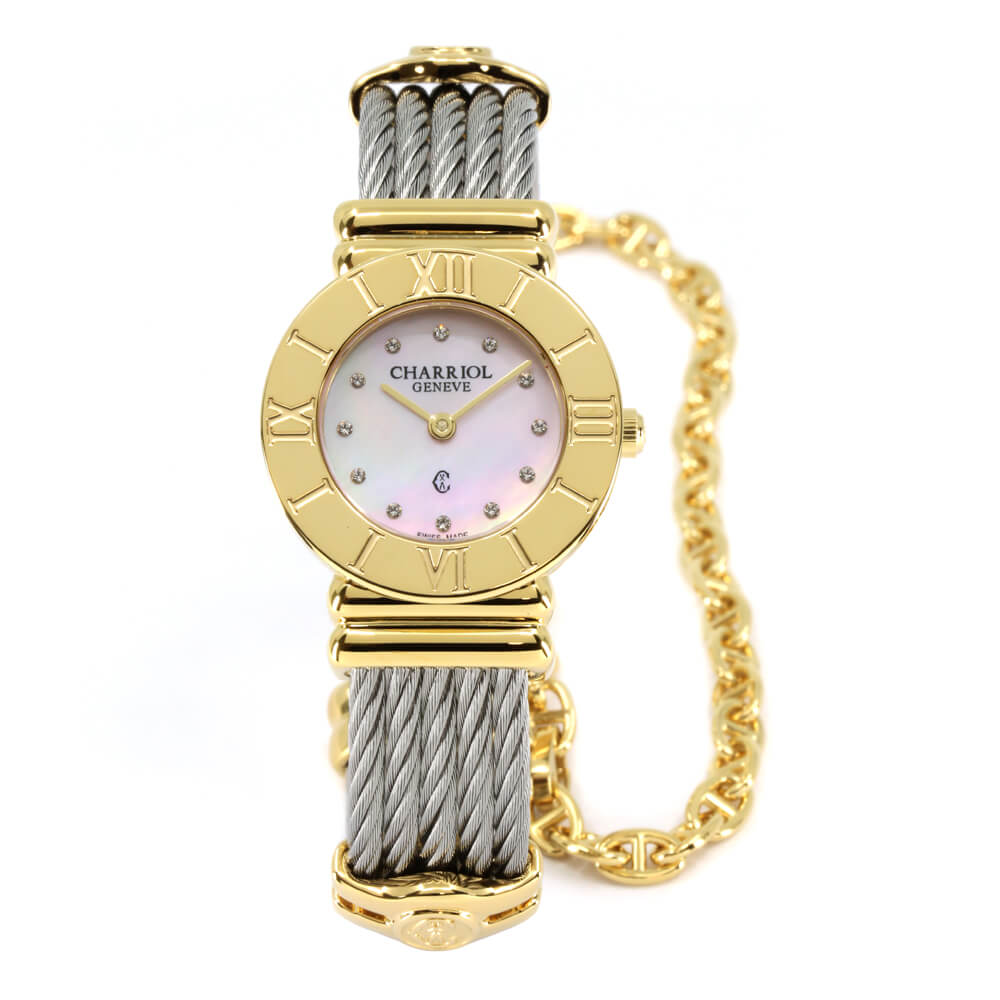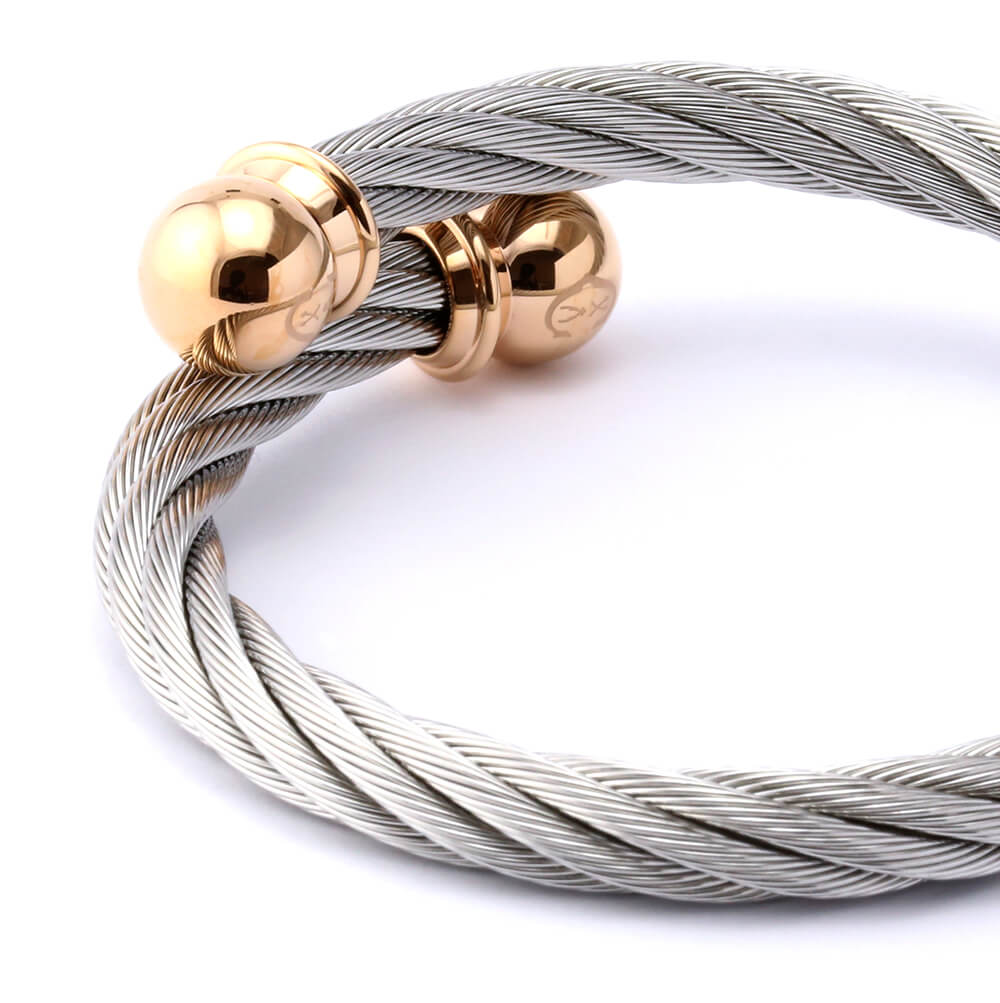 1,596
The ST-TROPEZ 30mm watch cable bracelet is composed of two parts of each six cables, solder together at extremities, each of those six cables is composed of seven twisted elements, each of them composed of 19 initial wires – totalizing 1,596 wires
Perpetuity
Charriol bracelets are made with completely embracing elements; in continuity, in elegant perpetuity.