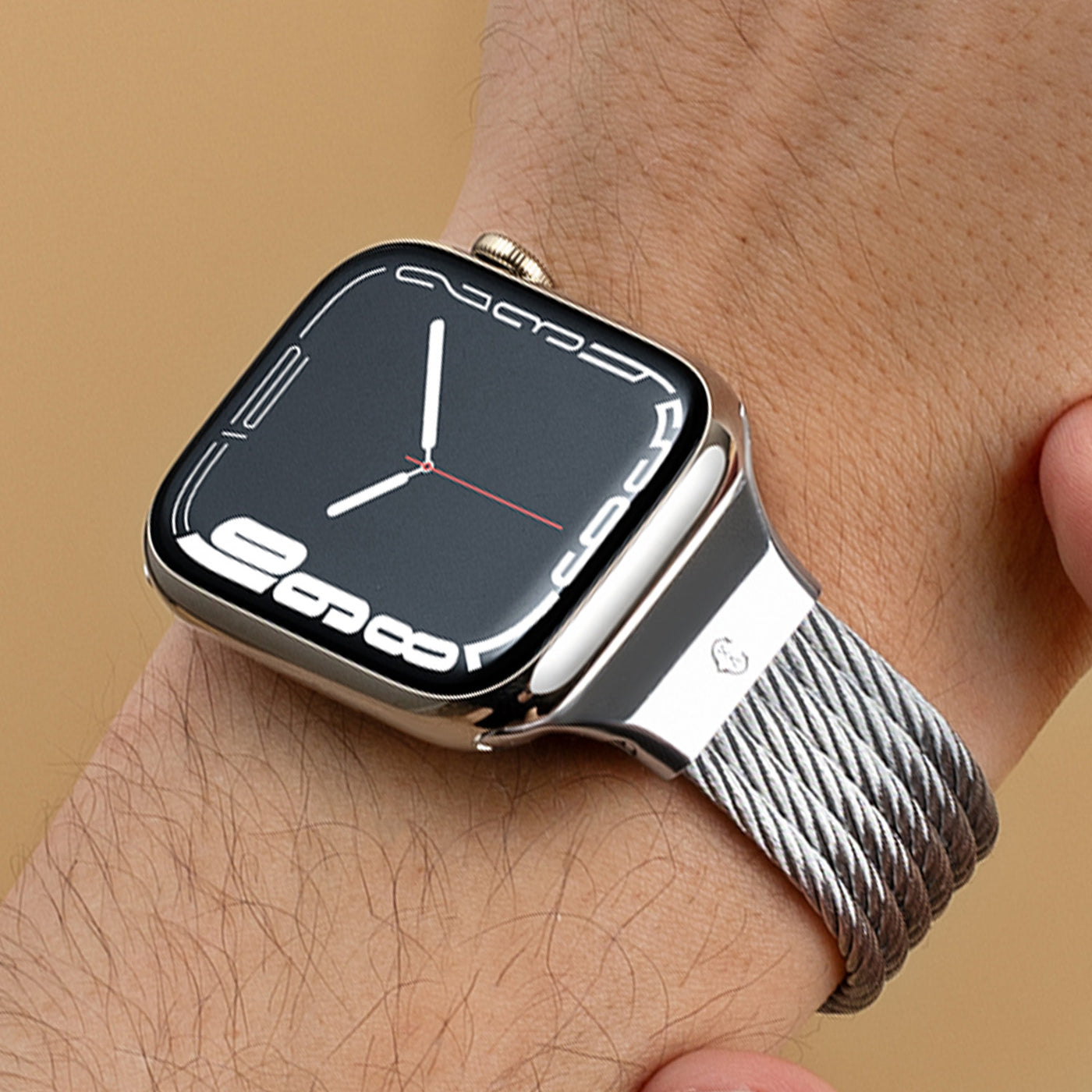 Smart Cable - Celtic
Introducing the new Smart Cable watch bracelet Celtic collection for the Apple Watch by Charriol.

This exceptional collection brings together the iconic cable design with Celtic-inspired elements, creating a captivating fusion of style and heritage. Each bracelet is meticulously crafted with precision, featuring 100% Swiss-made steel cables intricately intertwined into the ancient Celtic torc design.

The result is a striking and sophisticated accessory that effortlessly elevates your Apple Watch to new levels of elegance.

With its seamless integration and impeccable craftsmanship, the Smart Cable Celtic collection showcases Charriol's commitment to innovation and timeless beauty.

Discover the perfect complement for your Apple Watch and express your unique sense of style with these extraordinary watch bracelets from Charriol.
Bangles As Unique As You
Build Your stack