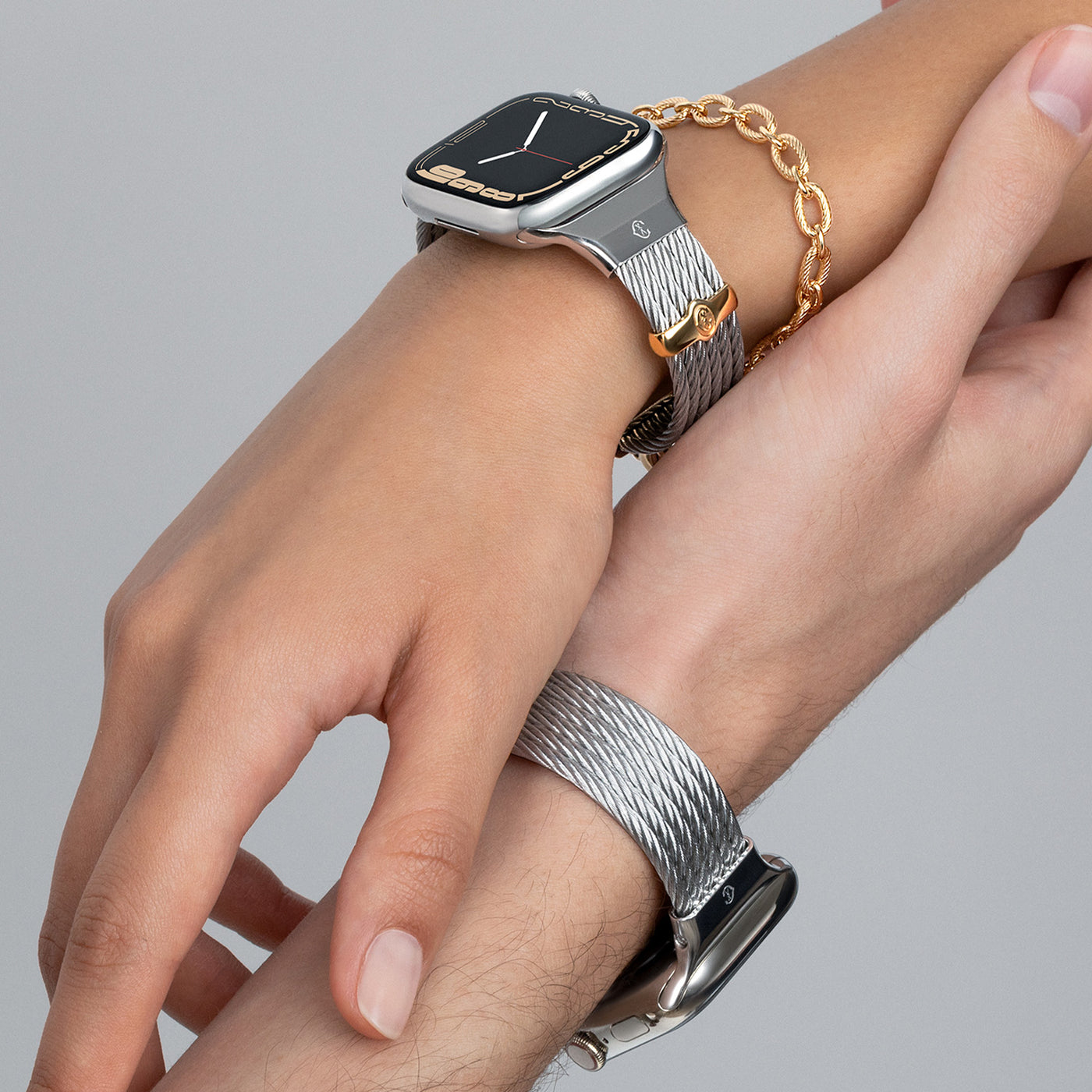 Charriol Watch Straps
Unleash the full potential of your Apple Watch with Charriol's exclusive "Smart Cable" collection. Meticulously crafted with precision and passion, these exceptional 100% Swiss-made cable bracelets are designed to elevate your timepiece to new heights of sophistication and style.

Each bracelet is a testament to Charriol's unwavering commitment to excellence, as it is artistically made in our Cable atelier in La-Chaux-de-Fonds. The process involves 27 meticulous steps, overseen by the skilled women of our workshop, who bring their expertise and artistry to create these exquisite pieces.

With captivating designs from the Celtic and St Tropez collections, Charriol's Smart Cable bracelets transform your Apple Watch into a true statement piece that reflects your unique personality and discerning taste.

Bangles As Unique As You
Build Your stack