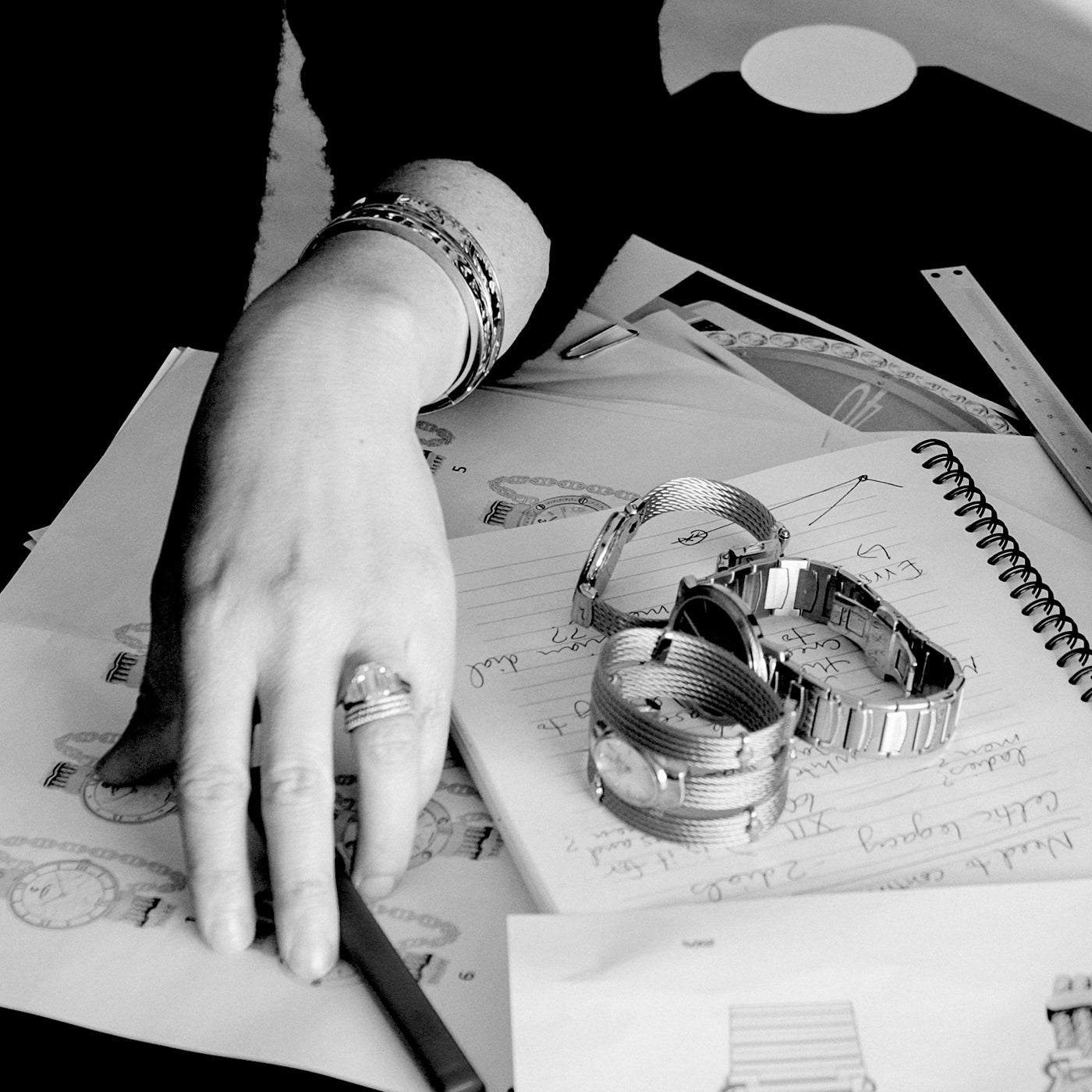 Design
The Maison's watch design team is now under the leadership of its CEO and Creative Director, Coralie Charriol.

Together with her primary design team led by Yvan in La Chaux-de-Fonds, Coralie continues her father's legacy as he next generation Charriol Swiss independent watchmaker.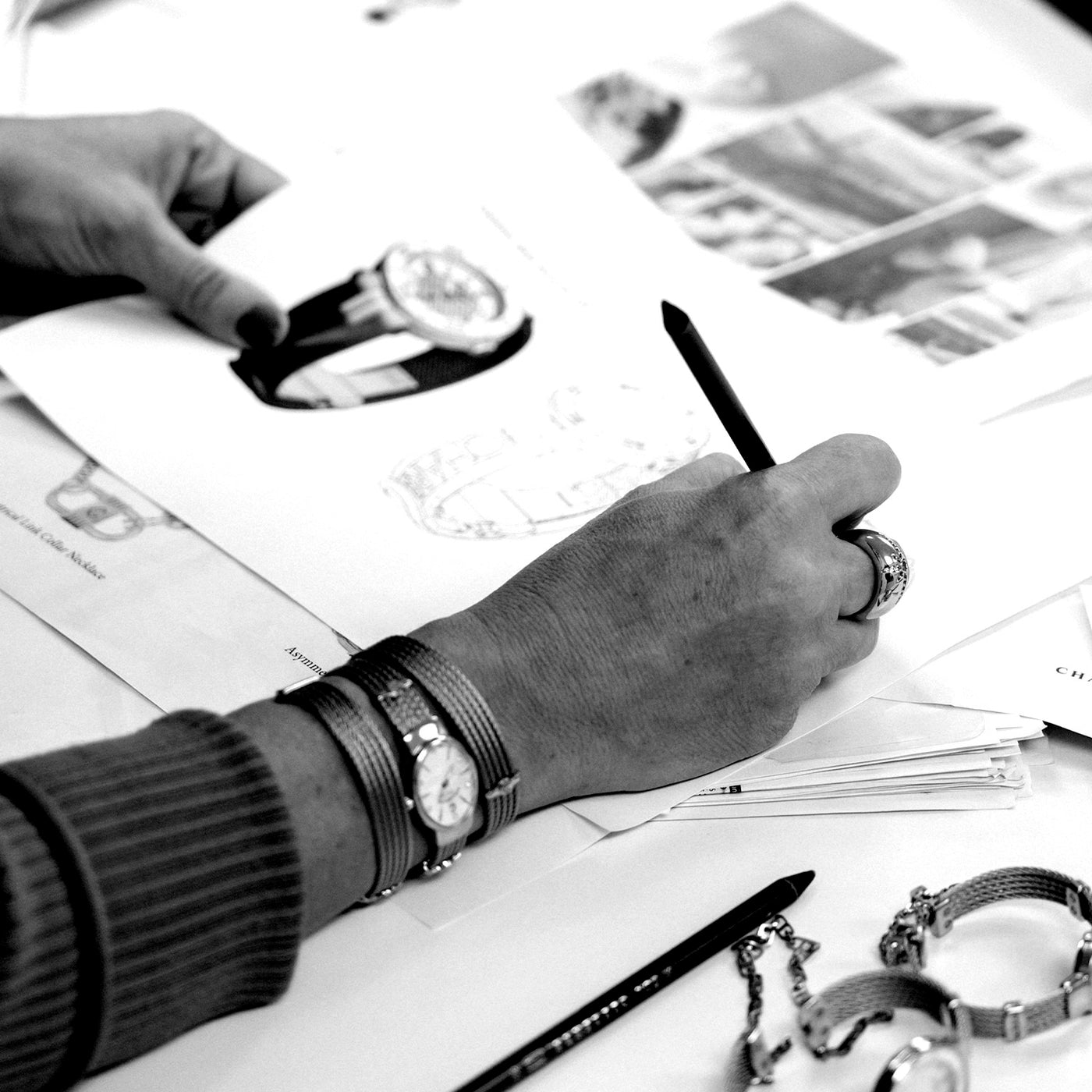 Development
Charriol's in-house watch engineering team based in Geneve boasts more than five decades of combined experienced in watch production across Le Locle, Valle, and La Chaux-de-Fonds.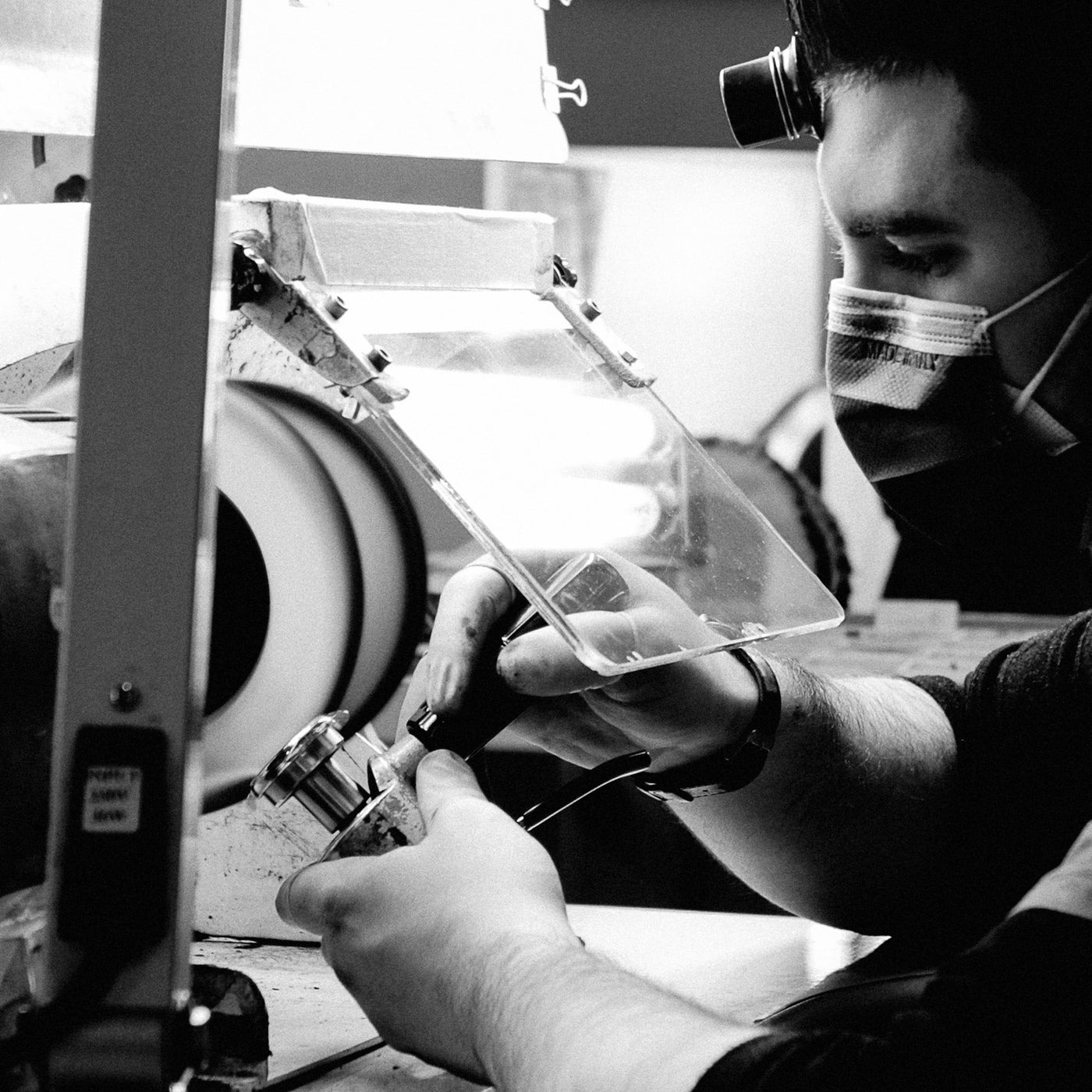 Production
Charriol Geneve works with the the top independent component manufacturers - many of whom have been trusted partners of the brand for decades.

Production
Charriol Geneve works with the the top independent component manufacturers - many of whom have been trusted partners of the brand for decades.

At its core, each Charriol timepieces is powered by a Swiss-made mechanical movement. Mechanical quartz movements are manufactured by ETA or Ronda, mechanical automatic movements by ETA or Selita, and the Maison's Tourbillon movements historically have been developed and manufactured in partnership with Renaud et Papi (now Audemars Piguet).
Charriol
Tourbillon Timepieces
Charriol has long showcased exquisite tourbillon watches, symbolizing precision and innovation. These timepieces captivate with mesmerizing movements, elegantly countering gravity's impact on accuracy. Each Charriol tourbillon exemplifies Swiss excellence, blending technical prowess and timeless aesthetics. Going beyond timekeeping, they embrace the brand's motto of LIVE DIFFERENT. Unique and avant-garde, these watches embody individuality, reflecting personal style. With unconventional aesthetics and innovative engineering, Charriol tourbillons inspire a distinctive way of living and allow enthusiasts to express their unique character and taste.

Charriol
Automatic - Powered by ETA 2892
For most of its automatic timepieces, Charriol relies on the renowned ETA 2892 movement, a celebrated caliber in the realm of horology. This movement is highly regarded for its robust stability and remarkably slim structure. With a diameter of approximately 28mm and a thickness of around 3.6mm, it showcases a compact design. Notably, the ETA 2892 operates at a frequency of 28,800 vibrations per hour, a significant improvement from the prevailing standard of 18,800 vph at the time of its introduction. This achievement was made possible by enhancing the mainspring's durability within the ETA 2892 caliber. Moreover, the movement offers a power reserve of approximately 40 to 50 hours, ensuring reliable performance over an extended period. The longevity and continued usage of the ETA 2892 exemplify its exceptional quality and accuracy, solidifying its status as a groundbreaking movement that transcends its era.

Charriol
GMT - Powered by Selita SW330 GMT
Charriol has chosen the esteemed Swiss automatic caliber, Sellita SW330 GMT, for its new GMT automatic timepieces, showcasing the Maison's commitment to quality and precision. This compact movement features central hands for hours, minutes, and seconds, along with a date display customized at 4 o'clock. The GMT function tracks a second time zone, indicated by an additional hand. With dimensions of approximately 25.6mm diameter and 5.05mm height, it has a power reserve of around 42 hours. Renowned for durability, it is ideal for travelers needing multiple time zones. By incorporating this movement into their GMT automatic timepieces, Charriol ensures that wearers can enjoy the convenience and functionality of tracking different time zones while appreciating the brand's distinct design language and impeccable Swiss watchmaking heritage.

Final Assembly
For 40 years, the Maison's watch assembly has been located inside its Geneve headquarters. Due to space constraints, Charriol recently relocated its assembly, splitting it between one facility in La Chaux-de-Fonds and a new state-of-the-art manufacture in the canton of Ticino.