How to Care for Your Watches and Jewelry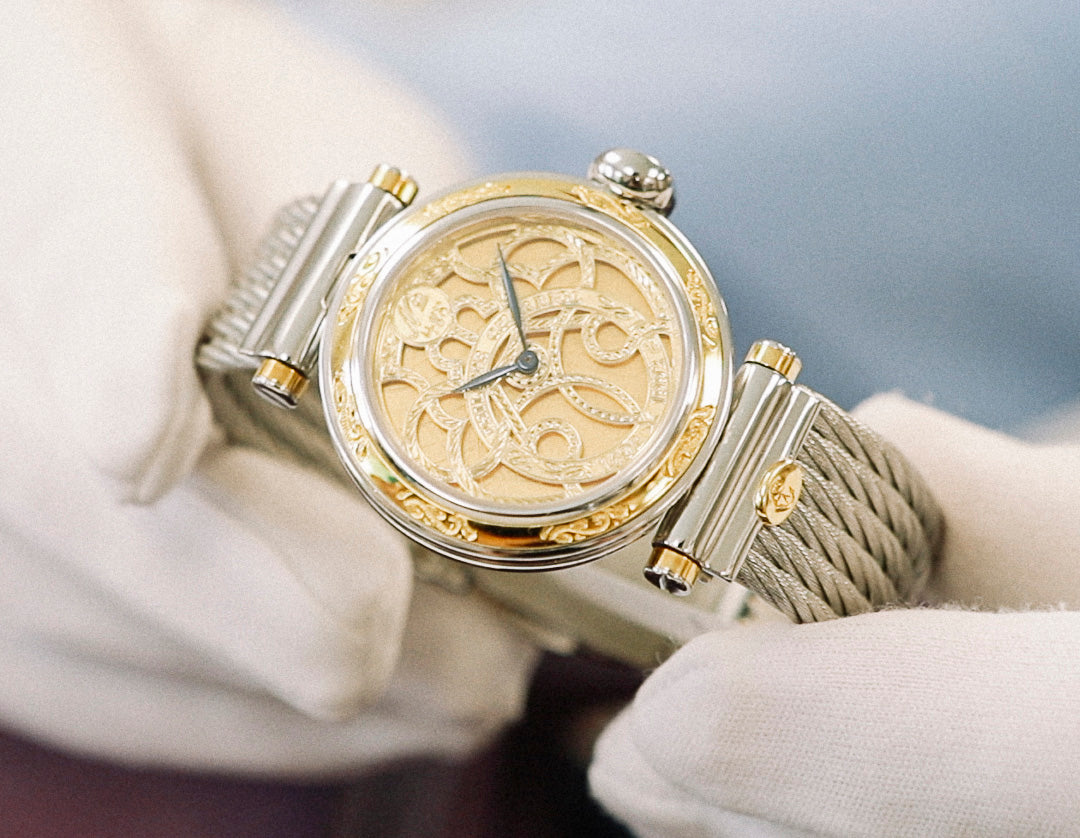 Subheading
DO's
Do keep the pieces separately inside individual soft jewel pouch
Do clean the jewelry & watch gently by using a very clean & soft cloth every time you wear it, or customer try it.  Finger prints and hands with sweat is acid, it would cause corrosion if it stay on the pieces.
Do clean cables by using soft brush with mild soapy water, avoid brushing other metal surface which would cause scratches, leave it entirely dried before storage 
Do remove jewelry and watch before taking part in sports, sauna and steam
Send your watch to Official Charriol POS or service centers for changing battery and to check water resistance every 2 years, battery liquid leaking would damage the watch movement and/or other watch components. 
Dont's
Avoid any chemical like soap, lotion, make-up, perfume, hair-spray
Avoid soaking in hot or warm water
Avoid scratching with hard objects
Avoid direct placement under hot and/or humid environment
Do not over stretch the cable in the opposite direction or stretch it in a certain position  
Avoid magnets (only for watches), the components inside the watch are mostly metal, if your watch becomes magnetized, its inner workings (especially the hairspring) will start to stick together, this usually results in your watch running faster than it should. Some common sources of magnets are speakers, computers, refrigerators and microwaves
Don't change the date of your watch between 9PM and 2AM, during those hours the date-changing mechanism is functioning, if you try setting the date during those hours, the teeth of the mechanism could break.  Simply change the time to 6 o'clock before changing the date. 
For automatic watches, do wind your watch every morning before putting it on to ensure its power doesn't run out.  
How to clean your Charriol watch at home
How to clean your Charriol Jewelry at home
Preventing Damages to Your Jewelry
How to Store your Jewelry
How to Measure your Wrist