How would you like to measure your wrist?
Our bangles and bracelets come in custom sizes because they are designed for an ultracomfortable fit. An accurate measurement will help you get the size that's right for you.
1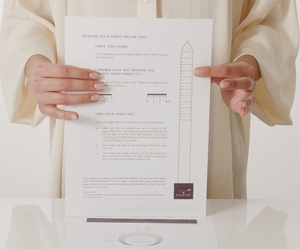 Print the page at the bottom of the file.

Prior to printing, ensure that Page Scaling is set to "None" on your
print dialog box.
2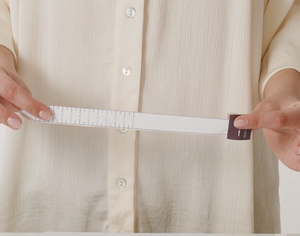 Confirm that you printed the wrist sizer correctly. Measure one of the bars on the page with a ruler to confirm the size is accurate.
3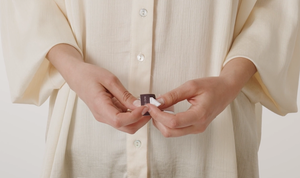 Cut out the paper Wrist Sizer.
Make sure that the numbers are on the outside of the paper Wrist Sizer and insert the pointed end through the slit you have cut at the other end indicated. Place your hand through the Wrist Sizer and pull the pointed end until it fits comfortably on your wrist.
4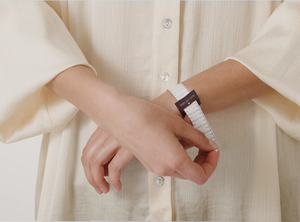 The number that lines up with the edge of the slit is your
wrist size. Follow the chart at the top of the document to identify the correct size for you!
5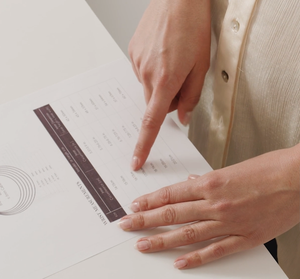 You may also use a tape measure; or if you don't have one, use a small piece of ribbon or cord. Wrap it around your wrist and measure the length against a ruler.
Last thing. Select your size.
Moore to the ocean's mood with this Forever Marine bangle made of copper cables and steel. The anchor chain is a chic and trendy symbol that may decorates leathers, fabrics or fashion accessories. Being part of the Charriol Ocean Tales collection, this graphic element gives birth to the Forever Marine jewelry line. Inspired by the shape of a couturier's bobbin, four copper PVD steel cables 1.5mm are framed by a polished stainless steel edge. The curves of the stylized anchor chain seem to intertwine with the steel cables while creating an amazing contrast of colors. Available in sizes S/50 to XXL/64, this unisex ring can also be worn from a chain for a more contemporary style. 
Uniquely You
BUILD A CUSTOM BANGLE STACK